There will be no produce distribution this Monday, Labor Day.
It will resume Monday Sept 11th.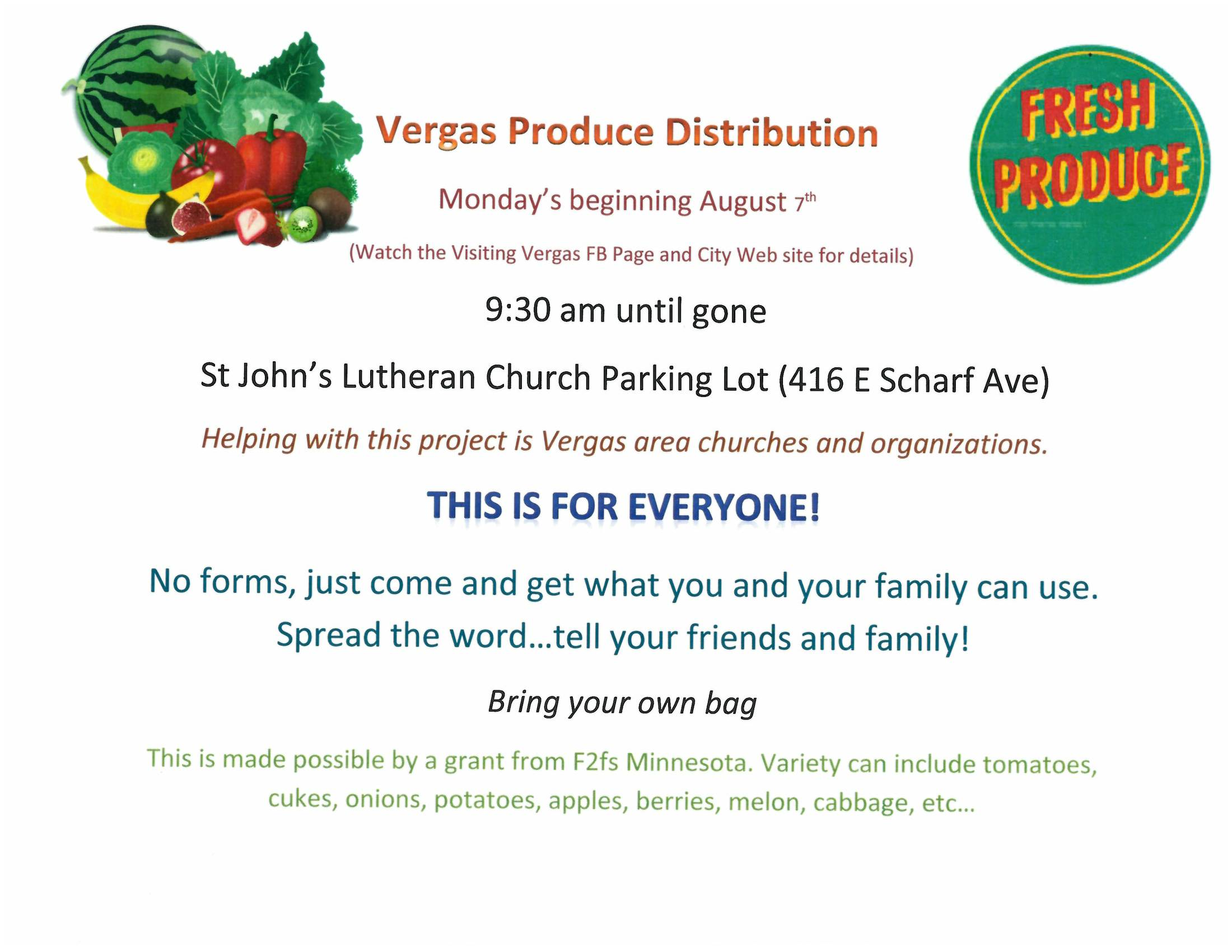 The Bridge Mobile Food Pantry will begin servicing clients in January of 2017.
There will be a stop in Vergas, on the 1st Wednesday (after the 1st Tuesday) of each month.
St John's Lutheran 401 E Scharf Ave Vergas, MN 56587
This is not income based. All food offered at The Bridge (formerly Perham Food Shelf) will also be available at the mobile pantry.
All those in need are welcome. If you want to make donations to the Bridge, you can bring them to this location on that same date. Be sure to spread the word of this wonderful service right within our community.
For more information about services offered or way to donate and volunteer, visit www.thebridgepantry.org, or check them out on Facebook. The Bridge telephone: 218-346-6181.
The Bridge Mobile Pantry's upcoming produce drop.
Here is some information:
1.Vergas site will be St John's Vergas Parking lot.
2.Produce Drop will be Monday Mornings, beginning at 8am. This will run through August and September. Have people "like" the Bridge Pantry Facebook Page to get up to date information.
3.Tentative first drop will be Monday August 7th.
4.This is open to ALL. First come first serve. Bring your own bags. Anyone looking to have fresh produce can come, no forms to sign. This is not for food pantry clients only. The Bridge is helping with the coordination of this.
5.Volunteers will be needed to help, (if high school kids are looking to get their community service hours in this is a good time!) - If willing to volunteer either contact Sherri Hanson (
jeanshanson@yahoo.com/218.849.9083
) or just show up the distribution day.
6. Myron and Sonya Gunderson are the Vergas main contact people, (I can relay any questions and information to them also)
All four congregations of the Vergas area are being asked to spread the word, as well as the City of Vergas, Vergas Community Club and Vergas Lions...
This is all possible by a grant, the success of this program will ensure future involvement.
Let me know of any questions and if you want to be involved! :)
Thanks!
Sherri Hanson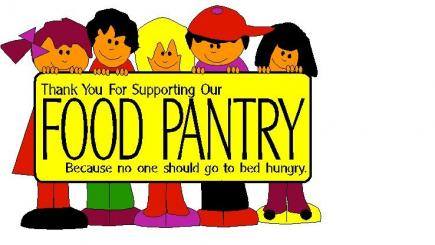 "Give in times of plenty, receive in times of need."