Vergas Trail Plans
The City of Vergas is working on a bike and pedestrian trail plans this year!
Vergas is planning to connect to both the Heartland Trail at Frazee and the Heart of the Lakes Trail
(the new trail from Pelican Rapids to Maplewood State Park to Perham).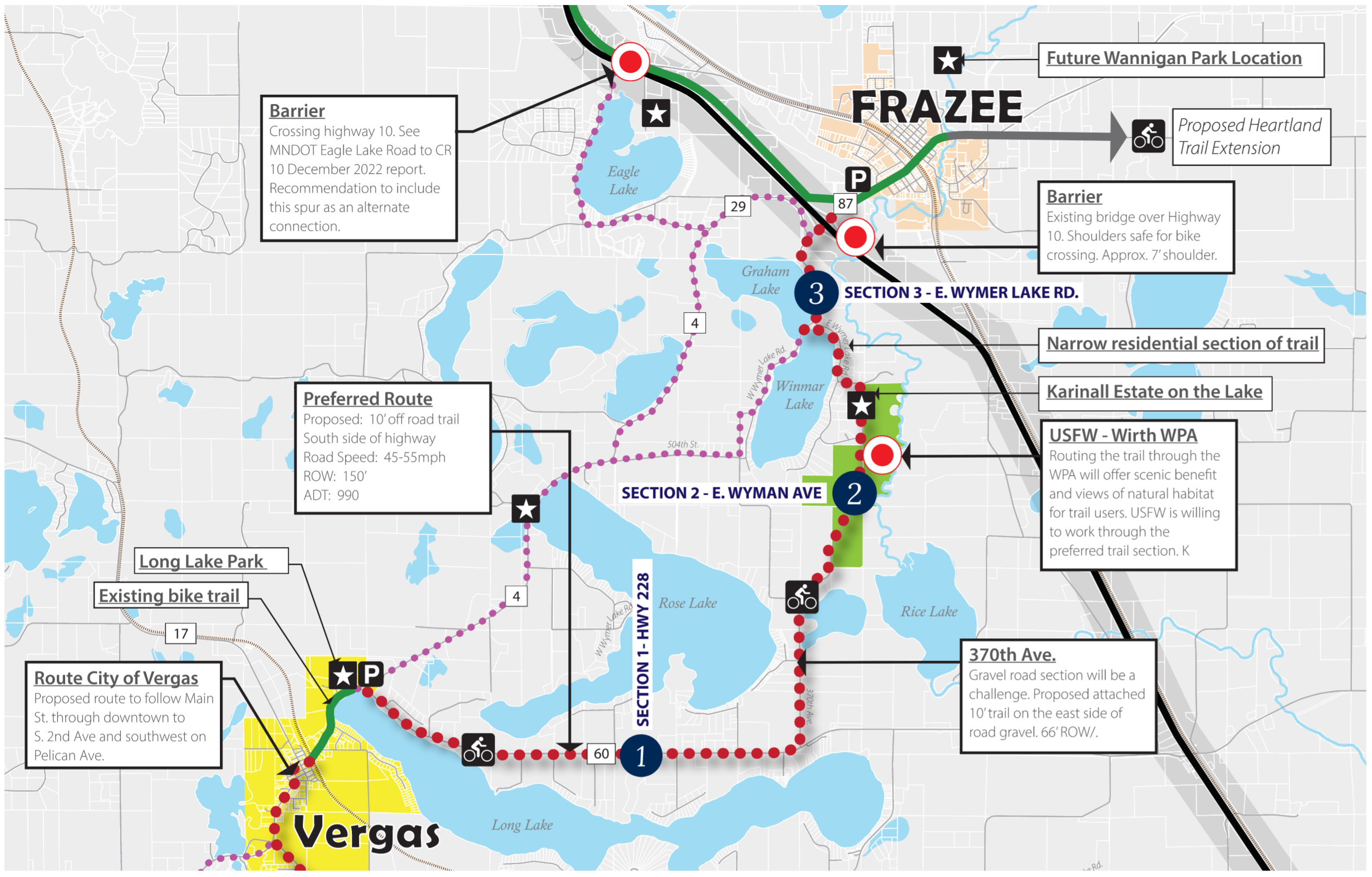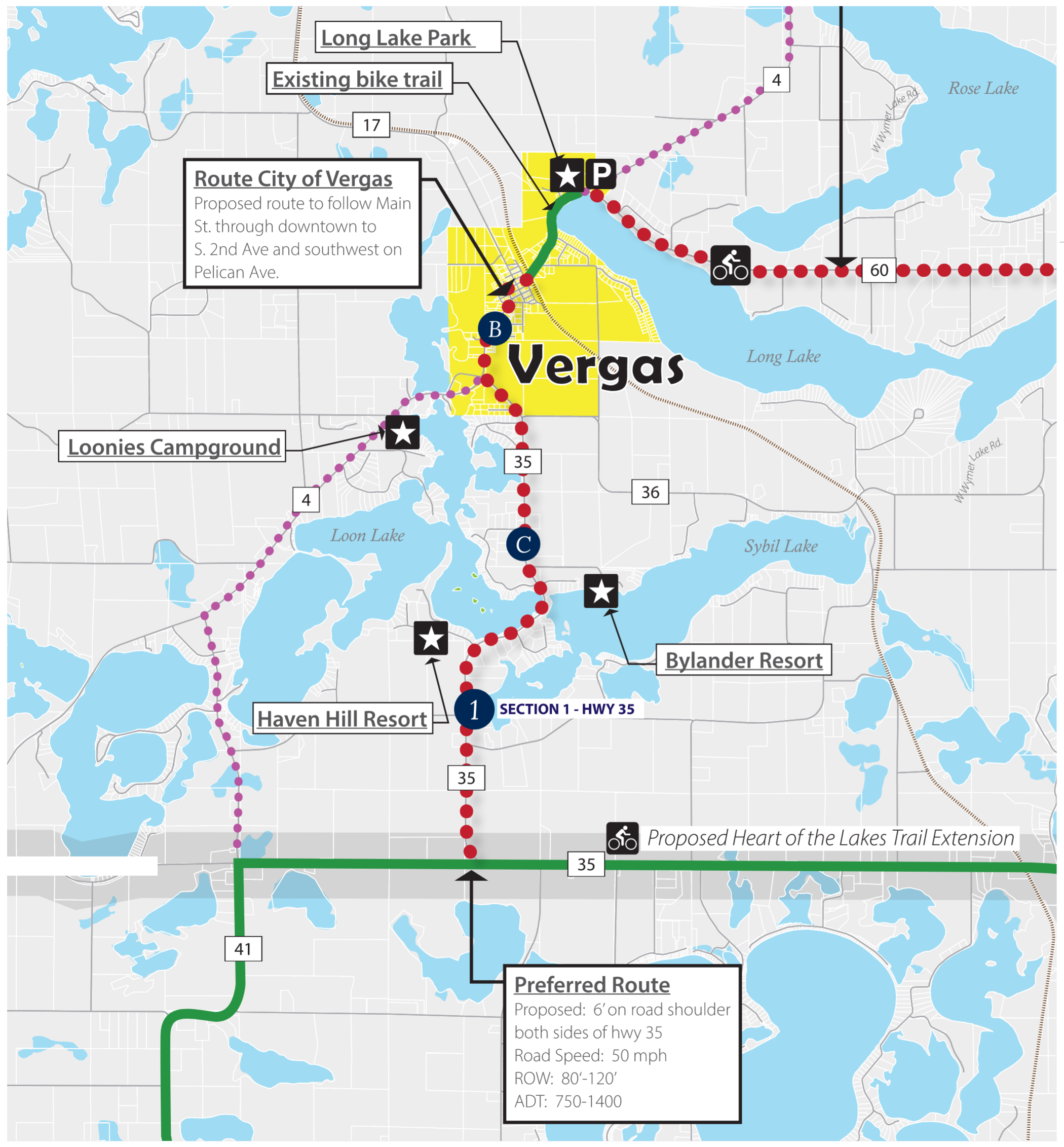 Click on Link below for story on Rodney Hanson donation.
"All Trails Lead to Vergas"
A Safety Lane from the current Vergas Long Lake Park Trail to the Long Lake Boat Access.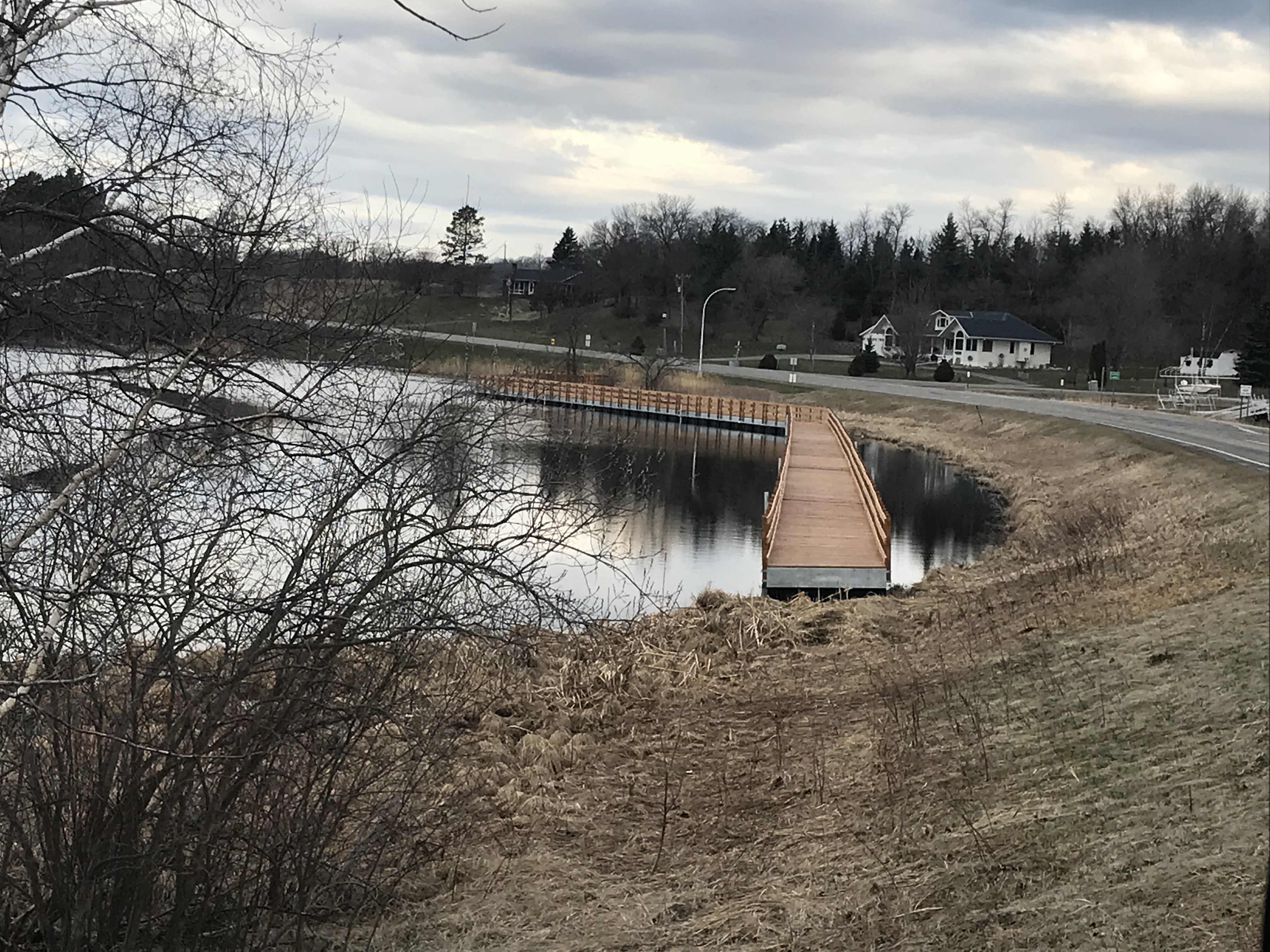 The first stage of the Long Lake Trail was completed in 2008.
The second stage of the Long Lake Trail was completed in 2014. This 1/2 mile trail along the lake upgraded an old Highway that was know by current residents as Tin Can Alley.
The third stage of the trail, connecting the Long Lake Beach Trail Area to the City was completed in 2022. The trail is now 2 miles in length and includes a beautiful boardwalk.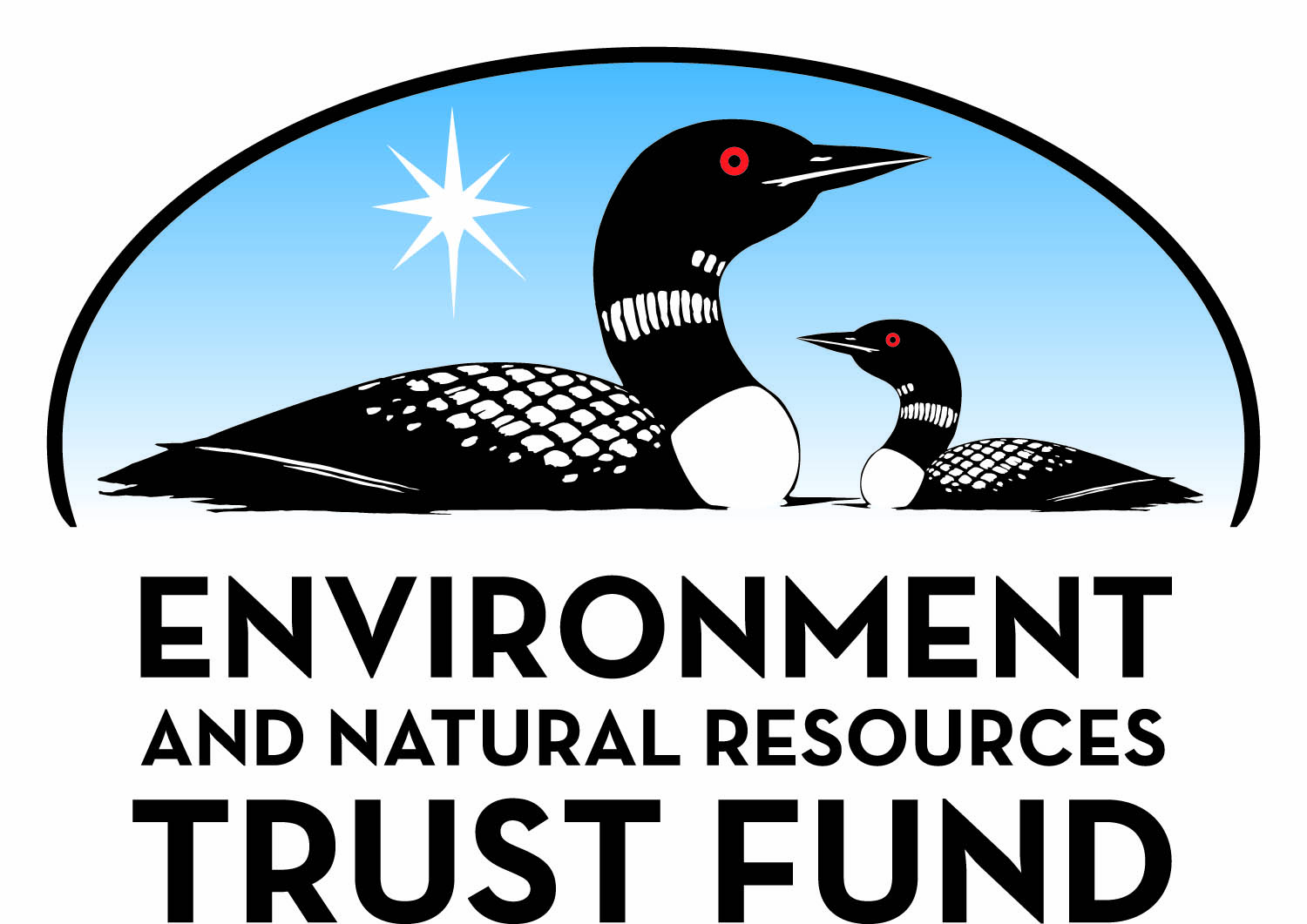 On June 17, 2019 the Vergas Long Lake Trail was awarded a $290,000.00 grant for the boardwalk.
MN Boardwalks have been awarded the bid for the boardwalk portion of the trail.
Sonnenberg Excavating, LLC prepared the trail bed.
Mark Sand and Gravel paved the trail.
Support the Trail!
Please send inquires and tax-deductible contributions payable to "The Trail Account": City of Vergas, PO Box 32, Vergas MN 56587