Click on Link below for story on Rodney Hanson donation.
"All Trails Lead to Vergas" Proposal
A Safety Lane from the current Vergas Long Lake Park Trail to the Long Lake Boat Access.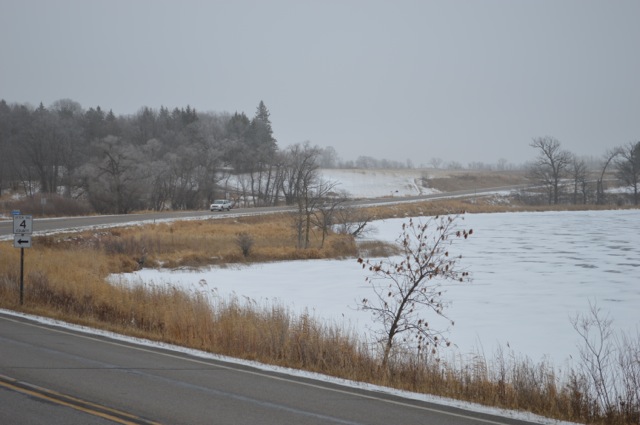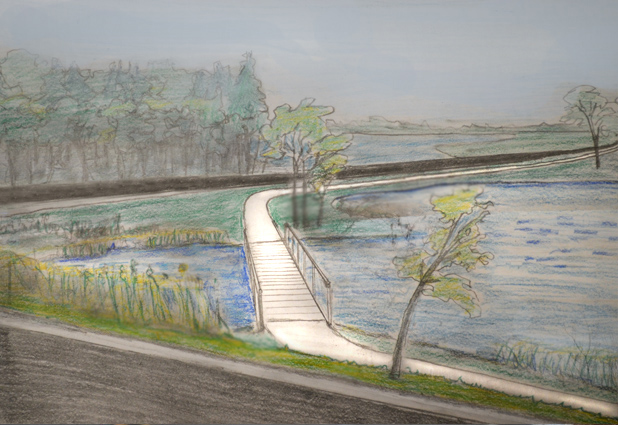 Pictures indica
te the
current look of the trail to t
he proposed look of the trail.
The second stage of the Long Lake Trail was completed in 2014. This 1/2 mile trail along the lake upgraded an old Highway that was know by current residents as Tin Can Alley.
We are currently working on the third stage of the trail, connecting the Long Lake Beach to the Long Lake Boat Access.
Support the Trail! The goal of the City of Vergas Trail Committee is to safely connect the current Long Lake Trail to the trail area formerly known as "Tin Can Alley" KLJ, Engineering is in the process of designing a boardwalk to connect the trails.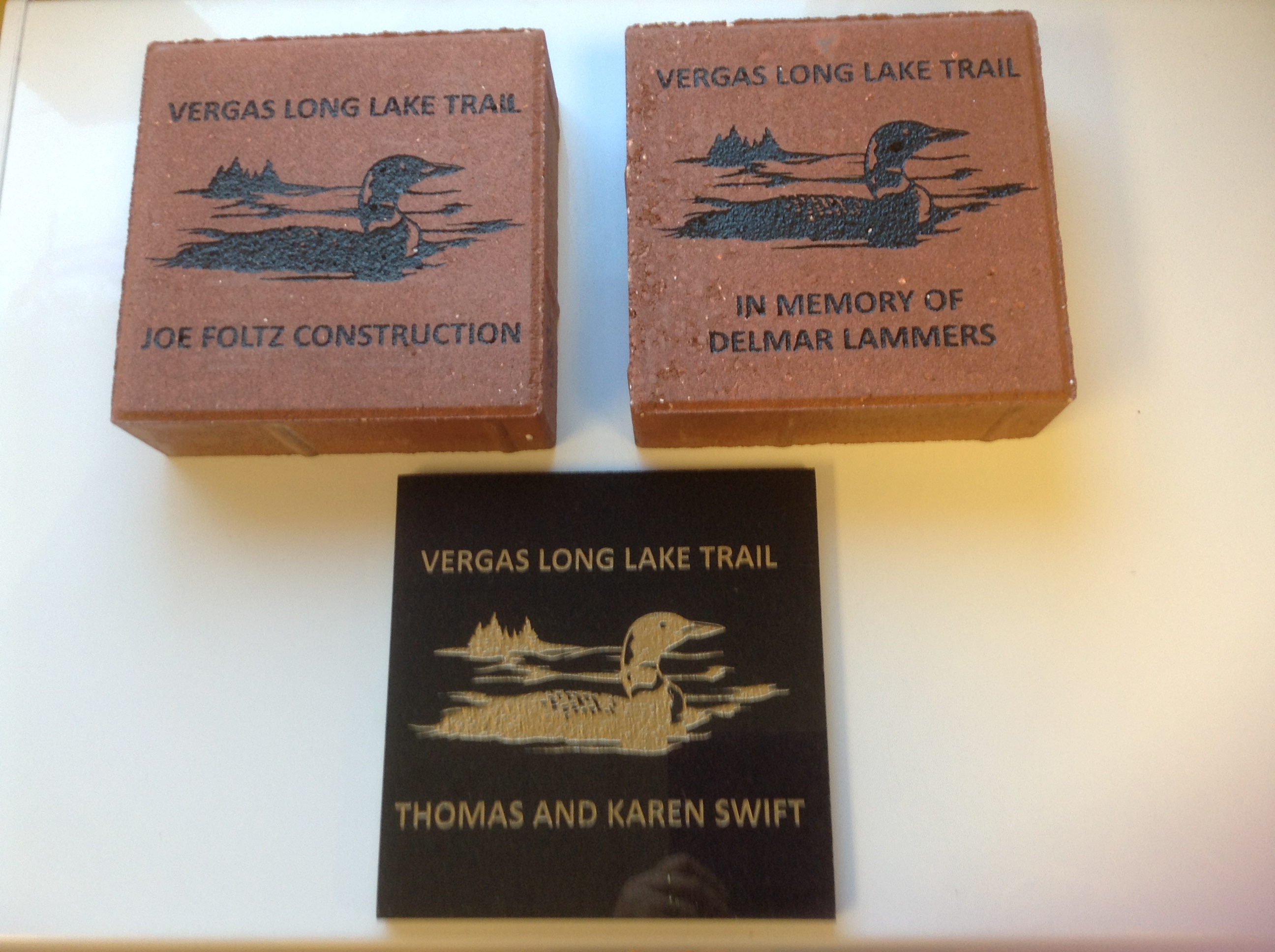 Buy a Brick or Granite Plaque that will be placed on flower garden by parking lot of trail.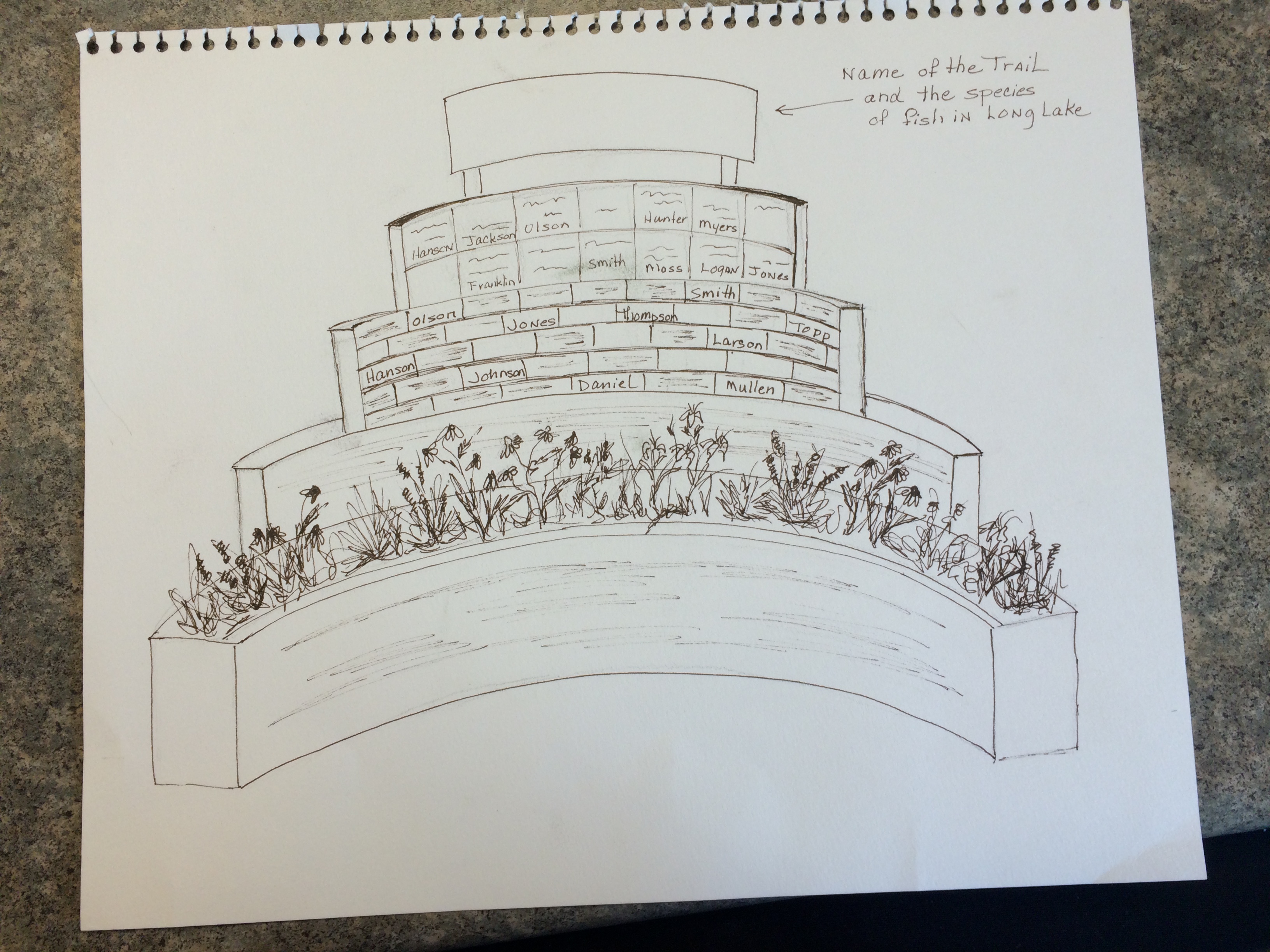 Here is a first draft drawing of what the flower planter will look like.
Granite Plaques $500.00 each - SOLD OUT!!!
Bricks are $150.00 each - LIMITED SUPPLY!
Make checks payable to: Vergas City Trail Fund and send with payment.
We thank you in advance for purchasing and helping us to connect the trails. Please mail payment to:
City of Vergas
PO Box 32
Vergas, MN 56587-0032
The City of Vergas is applying for a
Transportation Alternatives Program

grant to cover 80% of the cost of the trail and looking for other grants and donations to help pay for the remaining balance of the trail. Financial help is needed. Please send inquires and tax-deductible contributions payable to "The Trail Account": City of Vergas, PO Box 32, Vergas MN 56587 or Vergas State Bank, PO Box 99, Vergas MN 56587